LinkHub proud to present mobile apps for iOS & Android
We made it easier for you to share everything you create, curate and sell online with the new LinkHub app. Save time linking and spend more time doing what you love. So why wait? Download the LinkHub app for iOS & Android today.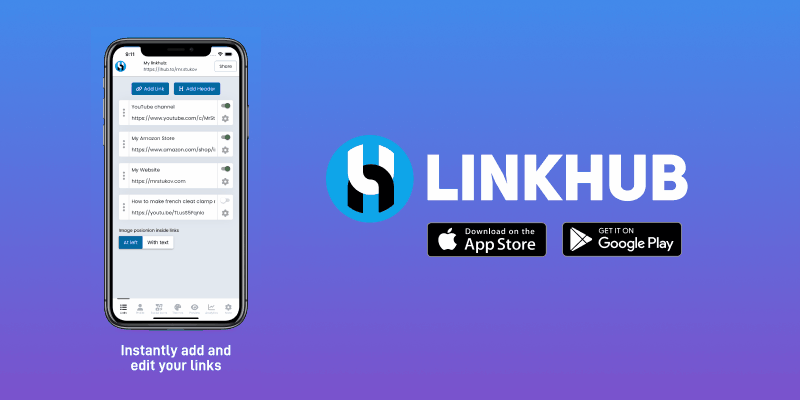 FAQs
Where I can download apps You can get iOS application at the App Store and Android application at the Google Play.

I'm new to LinkHub. Should I get the app? Absolutely. For those new to LinkHub, downloading the app is the perfect place to start.

I've got a LinkHub already. Can I use the same details to access the app? Yep! You can use the exact same details to log in and access your LinkHub – no extra payment or login needed.

What are the minimum device requirements to get the app? You'll need iOS 13+ or above, or Android 5.0 or above, with internet data.
Return to blog